Reading Eggs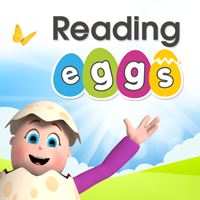 How does Reading Eggs help pupils learn to read?
Designed by literacy experts, Reading Eggs makes learning essential reading and phonics skills easy and fun.
The program uses a highly motivating sequence of online reading lessons, activities and books that keep pupils engaged and on task.
Reading Eggs is a great way for pupils to reinforce what they've learnt in the classroom at home.
https://sso.readingeggs.com/login?client_id=8020fd524cb747519ccfb61e1c15dacbfab3f0b4&idp=d0797975a160eeec142b30cd3705fe6ee3eafec9&locale=uk&redirect_uri=https%3A%2F%2Fapp.readingeggs.com%2Foauth%2Flogin%3F_ga%3D2.118054729.1951519247.1693404456-1136804631.1692957391%26idp%3Dd0797975a160eeec142b30cd3705fe6ee3eafec9%26scope%3Dblake&response_type=code&scope=blake&state=fb55839bfc216ca2f35b250210febaee14497e8b0f1bdad3
Carntall Primary School, 5 Aghintain Road, Clogher, County Tyrone BT76 0UY | Phone: 028 85 548423