Eco Council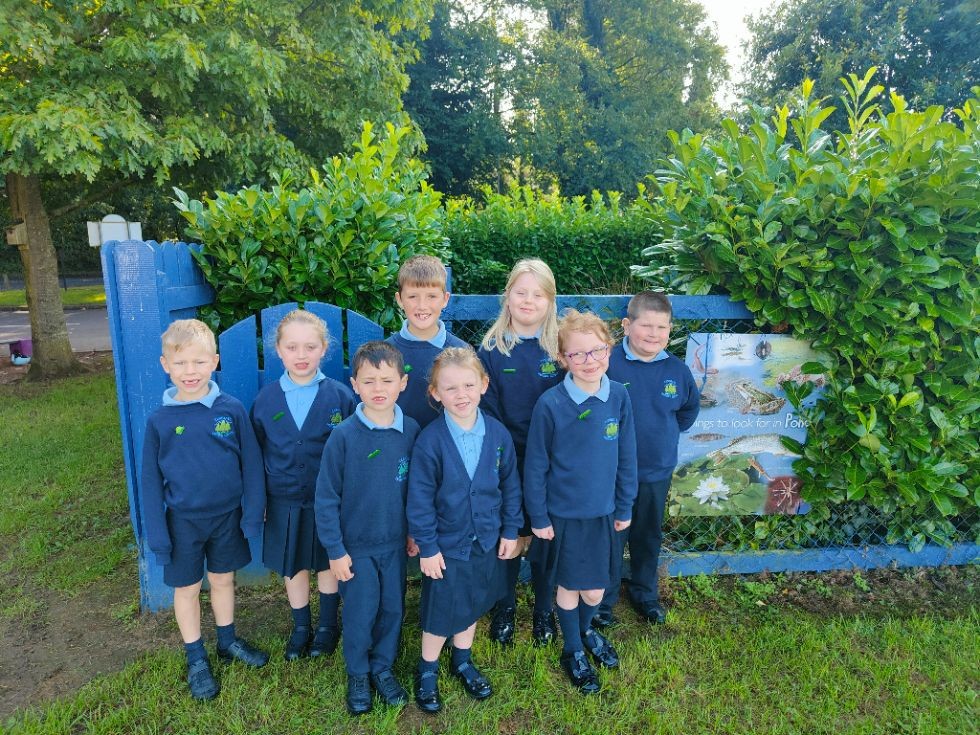 We are very excited to have achieved a Green Flag in our school.
Over the next few years our focus will be on:
Improving the Biodiversity in our school grounds
Developing our outdoor learning space - especially our School Garden
Global Perspective - Understanding both local and global issues
Energy - focusing on lowering our electricity usage in school
Meet our Junior and Senior Eco Council members.
Our Eco-Code
GO CARNTALL, KEEP IT GREEN!
KEEP OUR SCHOOL
LOVELY AND CLEAN.
WE HAVE A GLOBAL PLACE
WE RECYLE OUR WASTE
GO CARNTALL KEEP IT GREEN
YO!
Carntall Primary School, 5 Aghintain Road, Clogher, County Tyrone BT76 0UY | Phone: 028 85 548423